10 Ways To Make Your Website Better Right Now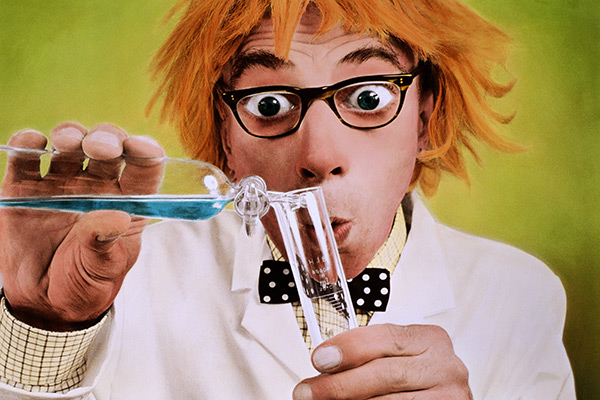 Traffic. Subscribers. Conversion. It's safe to say that if you are in the middle of developing an online presence those words march in your mind like a drum beat. Whether you are selling a product, selling a service – or selling yourself, you'll only get so far with a tired website.
User experience plays an important role in online marketing, and is also a crucial ingredient for.. well, everything. It helps in search engine optimization, which means people find you. It helps with conversion, which means people opt-in to your lists or buy your services. It helps build your business. Overall, user experience is the most important factor in designing your website structure and content. Let's face it, you can be as high in the search engines as can be, but if your message sucks and people hate your website – it won't mean jack, Jack.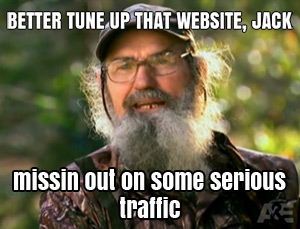 It's time to tune up that website.  
If you have been trying to formulate a plot; trying to boost numbers, boost rank – boost conversions, simply follow these tips and you'll be back on track.
1) Freshen up the look
In this day and age there really is no reason whatsoever not to have a slick looking website – even with no programming skills. Affordable WordPress themes are as abundant as cat videos on YouTube. They also make for easy updates, so if you aren't using WordPress by now, maybe it's time to make the switch.
Tip – Themeforest offers tons of WordPress themes. You can also check out StudioPress.
2) Speed it up, slow poke
If loading a page on your website brings people back to the days of 56k modems, you will send visitors running for the hills. Well, more than likely they'll just hit the back button. Either way, it's bad news. You can speed up the performance of your website in a number of ways:
Reliable web hosting, with plenty of bandwidth and performance. The ideal situation would be choosing a managed WordPress hosting provider.
Clean code: sloppy code means more requests to the server, which means more time for a page to load. Choosing a good theme from the start is your best option.
Optimize your images. You should resize them to the dimension you need and compress them to limit the file size of your images. Here is some more information on optimizing images for the web.
Use a Content Delivery Network. A CDN stores static files like images and video, and allows faster delivery of these resources through caching.
Don't go overboard on plugins. The less you can get away with the better. More plugins means more extraneous scripts running at the same time. This causes lag and slows loading times.
Tip – W3 Total Cache is a free WordPress plugin you can use to speed up your site.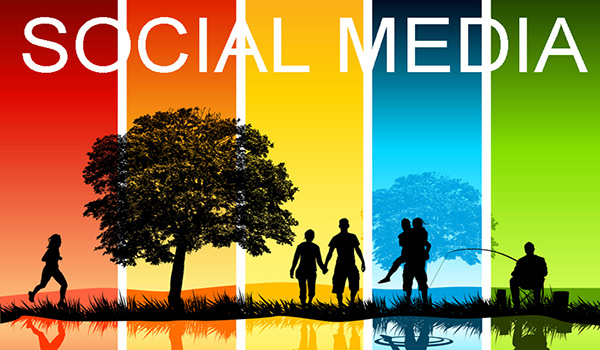 3) Why aren't you social yet?
Social media plays a huge role in SEO these days. If you're not leveraging social media to get your message out you're ignoring the new generation of online marketing. Google does pay attention to how many people are sharing your posts. People do use social media to spread the word about things they find online. Wouldn't you like to be in that conversation? Of course you do. That was rhetorical. What you want to do is add social functionality to your website. You can use plugins like Digg Digg or Shareaholic to easily add social share buttons to all of your posts and pages.
4) Lose the clutter
Do the internet a favor: do not assault people with pop-up ads. They are obtrusive. They are annoying. They are downright irritating. Now that's not to say that a pop-up cannot be used effectively. The thing is – it's all about timing. Here are a few scenarios to consider:
Scenario (A) I'm browsing the internet seeking an answer to a question. I click on what seems to be a compelling title in the SERPs and – BLAMMO! – I'm hit with a pop-up and have to close multiple windows just to read what I haven't even decided is helpful yet.
Scenario (B) I'm browsing the internet seeking an answer to a question. I click on what seems to be a compelling title in the SERPs and – I get to read what I am searching for. The answer was helpful and a pop-up occurs after I've scrolled down through the article.
Scenario (C) I'm browsing the internet seeking an answer to a question. I click on what seems to be a compelling title in the SERPs and – I get to read what I am searching for.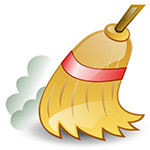 All three of these scenarios exist online. The first scenario pretty much irritates everyone. Plain and simple. The second one can work because you are "giving" the reader value before the "take" – in this case, the pop-up. You'll have a higher chance of gaining a subscriber this way. And of course, the last option is one most visitors will truly appreciate.
5) Simple is not a bad thing
Too many options leaves people with nothing in particular to focus on. It drowns out your message and confuses the visitor. You should eliminate options from your menus and navigation and concentrate on leading visitors right where you want them. This way you create a funnel that will give them the core information they need to make a decision, or take an action. Instead of allowing visitors to search your site to find a solution, give them the solution they are looking for from the beginning. One of the best examples I have seen of using this technique is from Francisco Rosales of SocialMouths.
6) Be responsible – get responsive
How many smart phones do you see throughout the day? Everyone has one. Mobile is a booming market and the adoption rate is far exceeding what we could have anticipated just a few years ago. Responsive web design is even more important for businesses and bloggers because more and more people are using their smart phones and tablets to get information online. The statistics don't lie. As mobile technology becomes more prevalent, the growth will only continue. You are far better off being accessible. The short version: don't limit yourself to the desktop.
7) Can I have your email?
You have to ask in order to get an answer – and if you're not doing anything to capture potential leads or subscriber emails, you're just letting people walk away. There should be no hold up about asking someone if they would like to subscribe to your email list. As long as you deliver value, then you have something to offer. You should include a clear call-to-action on your website. Preferably, "above the fold" – meaning right smack dab on the top of the screen.
Tip – Have you ever heard of the Hello Bar? Look up. There is your example. = p
8) Get your blog on, homie
If you ain't got something to say… you betta get something to say. Content is the new performance enhancing drug of the internet. You won't get buff like Barry Bonds, but you will boost website traffic. You'll also start getting those rankings everyone slobbers at the jaw for. Stop being lazy. Stop the excuses. It's time to start. If you need motivation I found some for you here, here, and here.
9) Watch out for browser compatibility issues
This is a perfect example of user experience. Your site may look perfect on one browser, but crap on the next. You don't want to ignore people that are using a different browser than what you're used to. Be absolutely sure you are putting the best foot forward on Chrome, Firefox, Internet Explorer, and Opera. In other words, check.
10) SEO – had to say it
There is no way you can write an article about "How To Make Your Website Better" without mentioning SEO. If you are online, it's a game that has to be played. SEO is very much a component of good user experience. Structuring your content with SEO in mind will help search engines crawl your site more efficiently and enable people to find you easier as well.
Your Turn
What are you doing to achieve Rock Star status? Share your tips below!