Tips for Finding the Best WordPress Hosting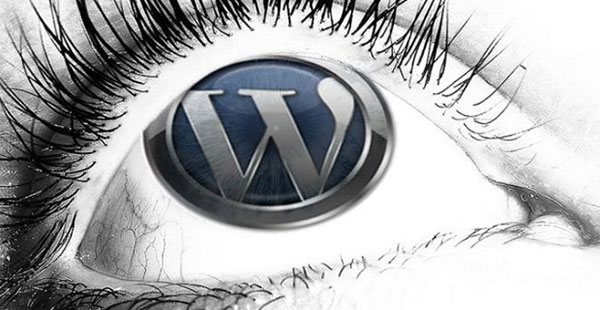 There has been a lot of discussion around what constitutes the perfect solution for WordPress hosting. This shift would seem to pair well with Google's recent updates. The animal creations from the "G" (Panda and Penguin) changed the game for a lot of SEOs and webmasters relying on.. let's just say other "creative" ways of acquiring links. It can be said that content is definitely King now. More content, more blogs, more WordPress.
Some of the most popular websites on the internet rely on WordPress. Why? It's an easy to use, open source platform that offers limitless customizations using themes and plugins. It's noob-friendly, loved by the novice, a money maker for developers, and even has been adopted by big brands. It's the shiznit. It does require a good WordPress hosting platform to keep the engine running. It also relies on the use of databases and MySQL. For the most part, any shared hosting plan will have these available. Cheap and personal web hosting plans often do not, but when they do there are usually strings attached.
Choosing The Best WordPress Hosting
When you are in the market to find WordPress hosting you need to have an idea of the site you are trying to build. Is this going to be a simple personal blog? Do you plan on blogging often? Are you using it for business? Do you have a huge network of WordPress sites? All of these questions need answered. You don't get a hammer when a wrench is the right tool for the job. The same goes for finding the best WordPress hosting – take stock of what type of hosting requirements you need first. No one wants to over pay. You surely don't want to deal with the headache of making the wrong call and choosing a hosting plan that won't cut it. Do your homework. Then, make a decision that fits your needs – and your budget.
How to Choose WordPress Hosting for Your Blog
1) What's the plan? See how we're revisiting some of those questions from above. You have to know where you're going in order to know where to start. If you are thinking about moving to a new WordPress host because your blog is getting a ton of traffic, cost is less of a criteria than reliability. Conversely, if you are just setting out on your path to becoming a blog master, you're much better off choosing a WordPress hosting plan that is affordable. You can always step it up once your site becomes more popular.
2) What's the specs? WordPress software is actually pretty lightweight. It does require a few things though:
PHP version 5.2.4 or greater
MySQL version 5.0 or greater
You can pretty much be sure that any web hosting company will have these requirements set up. There may be a few that do not. Typically, these are the free web hosting providers.
3) What's your budget look like? If you are only out to launch a simple blog, you'll be find with a simple shared hosting plan. This shouldn't cost you much at all. Skip a few trips to the coffee shop and you'll be able to fund your WordPress hosting plan. However, if you own multiple WordPress sites and receive a decent amount of traffic you'll undoubtedly want something that gives you more oomph. A virtual private server is the perfect balance between shared hosting and a dedicated server. You'll save some more money using VPS, but you'll also have increased control and stability over shared hosting plans. Check out your current traffic and bandwidth. Then, let the hosting company know your needs.
4) Easy installation? Push button installation and 1-click WordPress installs save you time and make life easy. It's like the 'easy button' for WordPress. Most web hosts offer one click script installs, especially for WordPress. While not a deal breaker, it's a good feature to have.
5) Can I host more than one? Sometimes you catch the WordPress bug. It happens like this:
Lightbulb goes off > Idea is mulled over (this step is often skipped) >  A domain is bought > BOOM!
And… you now have another WordPress site.
Does this sound like you? I have to admit I find myself guilty of this behavior. I do it frequently. At least it's not a crack habit. Personally, I would rather have a web hosting company that is an enabler. It's good to have a hosting plan that allows you to host more than one domain at a time.
6) How is the security? With all the miscreants and hackers surfing the internet you want to know that your WordPress blog is in good hands. Distributed denial of service attacks ruled the headlines in 2012. You want to choose a web hosting company that understands the latest cyber security trends.
7) Uptime and reliability? Behind every successful blog is a reliable web hosting company. Dealing with spotty performance from your web host will do nothing but piss off you and your visitors. Think about it? You're trying to get information or access a website and you can't get it done. That irks the crap out of anyone. These problems are best left in the days of the 56k modem. Let this be a recurring problem and you'll get to watch your traffic bounce like a '64 Impala on switches.
8) Is the support awesome? This is the make or break for any web hosting company, especially for WordPress hosting. When problems arise, you want help quickly. Look for hosting companies that have a stellar track record. You can gather a treasure trove of information on web hosting forums like Web Hosting Talk. My best advice for searching for good WordPress hosting is to not rely strictly on one source. Search the web and find different reviews, complaints, and information on the company you are considering. This way you'll have more of an idea of what you're getting into.