How to Choose a Web Hosting Company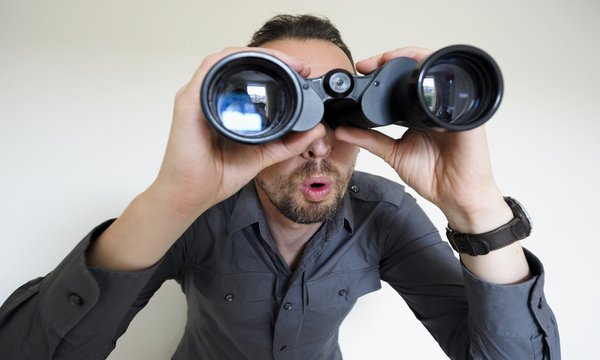 Choosing a web hosting company is no easy task. Navigating the maze of web hosts found online can be a nightmare for the beginner webmaster. If you are in the process of launching your first website, without a doubt you are up to your ears in work and busy doing what needs done in order to reach online stardom.
First things first – you need reliable web hosting. Search "web hosting" on Google and you'll find page after page of results. The options are limitless, which isn't exactly a good thing. The web hosting industry is notorious for fly by night companies and outlandish offers. Don't be fooled. With web hosting, like most things in life, you get what you pay for. Saving a few dollars can often leave you stuck with a company that's here today, gone tomorrow. Any webmaster can tell you that the most important criteria for deciding on a host is their uptime and level of support. Problems are bound to arise. When those situations do pop up you'll have peace of mind if you know your hosting provider has your back.
Deciding On Your Web Hosting Needs
What type of web hosting provider you should choose boils down to the type of website you have. Websites can vary dramatically in hosting requirements. If you run an ecommerce site, you'll need SSL and a secure payment gateway to accept orders from customers. Popular forum owners typically have heavy bandwidth needs. WordPress hosting requires databases and PHP support. Gaming sites are notorious for DDoS attacks. The bottom line is that you need to choose a web hosting plan that accommodates your hosting needs and meets your budget.
What to Look For When Choosing a Web Hosting Provider
Top Notch Reliability – Number one on our list is reliable hosting. This is the cornerstone of any successful website. You need continuity of service and performance guarantees. Most reputable web hosting companies offer guaranteed uptime. Look for a web host that offers at least a 99% Uptime Guarantee.
Rockstar Support – A company that offers excellent support is a company that cares about its customers. There are a plethora of web hosting companies, but the standouts are always the ones that offer phone support and are fast to respond to problems. Some hosting companies are even using social media – like Twitter – to quickly respond to problems and inquiries. To wrap it up, choose a web hosting provider that has lightning fast response times and a reputation for excellent customer service.
Have Backup Options – Backing up your website is a habit that you have to get used to. If not, you'll be one hack away from losing everything you've built. It's recommended that you employ redundancy when creating a backup schedule. You should store a copy of your files on your server and keep a copy for yourself somewhere else, like on your computer or Google Drive. Nevertheless, it's a great thing to have your hosting company take a few tasks off your hands. There are quite a few companies that offer backup solutions – some free, some paid. The point is having the options.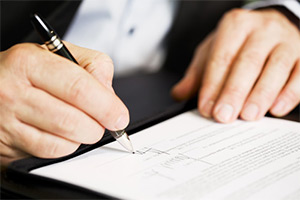 Ditch the Long-Term Contracts – It's never wise to put your eggs in one basket, so to speak. If you are signing up for a new hosting account with a company you haven't dealt with before, it can be a crapshoot. Often times it's wiser to choose a shorter plan first. At least initially. Paying for a 3-year plan upfront and discovering afterwards you have a host that doesn't know jack can be a real killjoy. If you are unsatisfied with your host it's easier to move to another after six months then get out of a three year contract. Choose a plan wisely and take it for a test drive. When you know you have a good web hosting company, you can extend the stay.
The Praise of Others – A good company usually has a strong audience. It's a walk in the park to hit the search engines and do a little of your own sleuth work. Search the web for honest reviews of web hosting companies – just be sure to watch out for fake review sites! Affiliates often create "web hosting reviews" in order to generate traffic and turn it into profit. Usually the top represented companies have the highest commission for affiliates. Go figure.
Tip – Social media is a good way to measure a company. Businesses that use social media to connect with customers are typically excellent in customer support.
Ease of Flexibility – Just because you are launching a new site doesn't mean that you shouldn't look to the future. It's common sense that you won't have all the traffic in the world when you first get started. The plan is to make that change. If you are working hard growing your website, the more visitors you attract the more bandwidth and resources you'll need. If you are stuck with an inflexible web host you may face service disruption during traffic spikes. Choosing a flexible web host from the beginning will allow you to seamlessly upgrade as your site becomes more popular.
Plan Features – This is where you'll want to pay attention to the details. If you mistakenly choose a hosting plan that won't cover your bandwidth and resource needs, you'll likely have your service disabled – or charged extra for going over your plan. You'll also want to look into all the other features your host may offer; like email accounts, addon domains, MySQL databases and other cPanel features. Shop around and find something that works for you.
Safe and Secure – If you have a website in cyberspace, cyber security has to be on your watch list. With distributed denial of service attacks becoming a regular thing, having a web host that understands how to protect your website from threats is important. If your web hosting company doesn't keep up-to-date with the latest security trends.. well, the outcome wouldn't be good.
Follow on Twitter @WebHostMap