Six WordPress Plug-ins Your Site Can't Live Without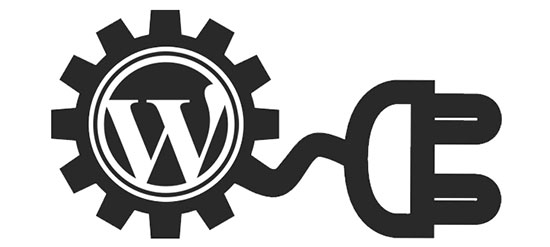 This post has been Sponsored by SwitchGear.
There are lots of reasons to use WordPress for your site; perhaps the biggest is how easily it helps you create the site you want. Instead of facing restrictions on layout, theme and functionality, you can download plug-ins to get your blog closer to exactly what you envision. If you want your website to do something, there's a plug-in for that.
At the same time, the huge range of WordPress plug-ins also makes it harder to decide which ones are best for your site. There's no limit to how many you can use, but why flood your drive with plug-ins you don't need? Instead, start with these six options and give your website a much-needed makeover using WordPress.
Email Newsletter
Email newsletters enable you to share content and drive engagement or sales. However, building a successful program is easier said than done – at least, it is without this handy plug-in. Use a template or customize your own. Set a newsletter schedule and decide when (or even whether) to send your latest issue. Plus, keep track of who receives your newsletters, and get real-time notifications of bounce-backs and new subscribers.
Vaultpress
Anyone's who's ever lost everything because they didn't back up their data ends up kicking themselves later. It happens to computers and mobile devices all the time, but thanks to Vaultpress it won't happen to your website. In addition to backing up your website, it also runs regular scans and backs up changes in real time. That way, if something goes wrong and your site crashes, it's all in Vaultpress and ready to restore.
W3 Total Cache
You don't need an expert to tell you that slow websites don't generate much heat; we've all left a site when it took too long to load, often never to return. W3 Total Cache prevents this problem with faster and more efficient caching, minification of Java and CSS elements, and more effective storage in your media library. The result is a website that runs 10 times faster, which can do wonders for your site performance and conversion rates.
WP Sticky Menu
You want visitors to be able to browse your content in a linear, organized fashion. Menus make this possible, particularly if you build them with Sticky Menu. Use the plug-in to create unique categories, submenus and tabs. Make them as big or as small as you'd like, choose your preferred colors and styles, animate them or make your menus mobile-friendly.
Security Ninja
Once your website is online, it's vulnerable to the same viruses and threats as every other website. Security Ninja handles these threats as they happen, or even before. It can perform more than 30 tests to check holes and vulnerabilities in your site, and it repairs them as they occur. Security Ninja keeps hackers at bay, and it contains code snippets so you can manage the plug-in hands-on – a convenient way to protect your website and all your data.
Social Share Buttons
Content that doesn't include Share buttons for social media channels stays anonymous, but this plug-in makes these buttons easier to install. The plug-in supports nine networks, and it allows you to see how many times your content is shared on each platform. Create a toolbar or display buttons within the content, including email and print buttons. Plus, with anti-spam protection, you can rest assured that your content won't be compromised.
It takes much more than great content ideas to manage a website; you also need tools to store, automate, optimize and protect your web assets. While you may never get tired of trying all the plug-ins offered by WordPress, the ones listed above should always be running.