Social Media and SEO Go Together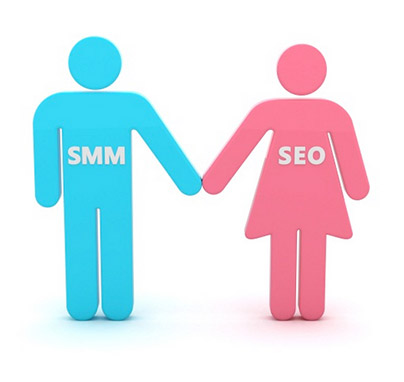 Many content marketers are feeling PAIN these days. There is a lot of noise out there on social media, and each one of us is vying for position, looking for the latest trend, angle, serum, something will make our services stand out. We're looking for a way to be noticed, to seem indispensable. We're not desperate. We just want to get our voices heard.
Competition is steep. You may be wondering just how much competition there is on social media these days? Here are some numbers Craig Smith published on Digital Marketing Ramblings on August 5th, 2013:
Pinterest 70 Million Users
Reddit 69.9 Million Users
Twitter 500 Million Users
Facebook 1.15 Billion Users
Google+ 343 Million Users
WordPress 66 Million Blogs
That's quite a big pond. And there are some pretty big fish swimming in it.
The people who have pioneered social media and the online marketing industries have a definite advantage. Most have really made a name for themselves. They grew as their industries grew. They understand the challenges all of us face with an edge. They are the names that people turn to for expertise, for mentoring. They appear so innovative, so annoyingly talented and SO ready to teach us everything they know—for a price.
Breathe.
But the good news is that we're not really in competition with each other … although if you've been engaged in an active pursuit of social media for any length of time, it sure appears that way.
No. The fact of the matter is that there is more than enough work to go around, we just need to have a clear view of where our business fits into the puzzle.
That's where our second tool comes into play—SEO.
The Social Media and SEO Way Forward
One way to clear up the confusion fast is simply to leverage two of the tools you are already using … namely social media and keyword strategies also known as SEO marketing, which are best used together to promote your website.
Social media is to online presence as running scales is to playing the piano. Even the greats invest time on the basics each day.
By simply choosing your keywords a little more effectually, you will reach the right people and eliminate a lot of racket that can distract prospective clients.
There is one final keyword tweak but let's look at the tools you will need to begin.
How To Choose SEO Keywords That Maximize Social Media Impact
One of my favorite tools is Topsy. There are plenty of others, but for the sake of argument let's go with this one. Topsy can help you can get a real-time sense of what keywords are percolating at any particular moment.
Some features that Topsy offers:
Instant Keyword Counts – and they appear in buckets of time – one hour, one day, one week, thirty days and so on. You can even see when a keyword may have peaked.
Top Related Terms – this allows for greater precision in choosing keyword features. Topsy can show you what's being talked about that relates to your subject and allow prevailing interests to work FOR you.
Top Influencers – you can find the most influential users on Twitter topic-by-topic and find critically powerful link sources and information for doing outreach.
Sentiment – you can even gauge the emotional response of readers toward a given subject through this tool.
Review hash tag and @ sign use, and analyze causes behind growth points.
Find Trending data.
The Final Ingredient For Star-Studded Social Media / SEO
Once you have a social media routine and keyword tool in place there is one more step that will elevate your odds for success in a big way.
What is it, you may be wondering? What is this marvel of modern search engine science? The answer is so easy you probably already knew it—introduce keywords for your specific industry niche.
Yes, that's right. When you know your specialty, the introduction of those simple niche driven keywords can eliminate months of frustration while striving to build your standing in a Google or Bing search.
You should endeavor to refine your niche vocabulary to such a degree that you can almost float effortlessly to the top. I know a few who have, because their niche keywords appear all over their articles naturally.
Need help in finding your niche? Stay tuned. I will give you some excellent ideas on how to do this for yourself in the days ahead.
By the way, if one of the big fish tries to sell you a list, don't fall for it. You can construct a far better list for yourself—for FREE.
How do you like those numbers!
About The Author
Rita Mailheau is a freelance writer, and blogger from San Diego, CA. She specializes in helping businesses reach their online potential through clever copy and good storytelling.