When You Know Your Blog Needs a Makeover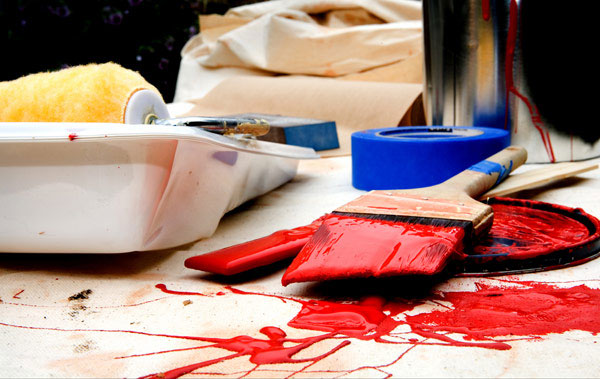 This post Sponsored by DC Design Marketing
When was the last time you updated your blog? And no, we don't mean a new post — we mean a re-design. It's easy to get stuck in a rut or to simply ignore the new templates, design updates or quick spruce-ups other bloggers are doing. But you worked hard to get your blog up and running, and it's important to keep it relevant if you don't want to get left in the dust. Here are some signs your blog is in dire need of a refresh.
You're Embarrassed
If, when you read other blogs, you find yourself noticing how organized and tasteful they are, and how yours looks dated in comparison, that's a problem. You should be proud of your work, and not cringe every time you pull up your site.
You're Jealous, Too
You also notice all the cool updates others have done. How did they get their blog to look so streamlined and clean? When did they add search functionality? How did they choose that amazing color palate, and integrate all those cool bells and whistles? Suddenly the green-eyed monster appears — and even he is jealous of others' blogs.
Your Site Lacks Branding
You want your content and your visual identity to be uniquely you. Hone in on the things that are important to you; maybe it's a certain type of imagery, or beginning every post with a quote. Regardless, give your readers something by which to recognize you, and something you are proud to hang your hat on.
You're Losing Traffic
If you have been doing everything else right (posting regularly, promoting your posts on social media, paying attention to your analytics, etc.), it simply might be time to breathe new life into the blog. Dig into reader comments and see if they provided any feedback that might help. Maybe they wish you did away with some of your widgets, or they find small type hard to read, which might deter them from visiting your site. Do what you can to cater to your readers' wants while still staying true to your own.
Your Site's Not You
You've changed and grown over the years — why hasn't your blog? Don't feel tied down to decisions you made years ago. Your blog should grow with you. Add categories, rethink your text vs. imagery ratio, heck, even reconsider the focus. It's so much easier (and truer) to write when you are passionate. Make your blog reflect that passion.
Do these issues strike a chord? If so, don't despair. A blog makeover can indeed be good and cheap, if you follow these tips:
Attend Workshops
There's nothing like a good old brainstorm/learning session to get the creative juices flowing. Sign up for a local (or online) workshop to learn some tips and tricks from fellow bloggers, designers and more. They just might open your eyes to new possibilities that can take your blog from ho-hum to awesome.
Consider Doing It Yourself
Daunting as it might seem, it's not! Check out online tutorials for Blogger, WordPress, Typepad, or just about any other blogging platform out there. Let others who have been there walk you through the customization process.
DIY Not an Option? Hire a Pro
There are lots of up-and-comers out there who are looking to build their portfolios, so put word out and ask around. You'll want to be sure you are clear on the things you absolutely must have vs. where you welcome your designer's input.  Spend some time going through blogs and magazines to get inspiration, and send over some sketches to help guide the process.
Enough tips — are you inspired to give your blog the makeover it needs? Happy blogging!