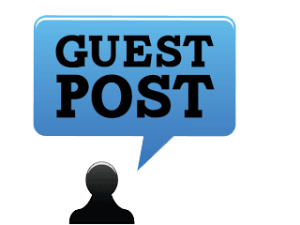 Are You A Rock Star Blogger?
Calling all aspiring bloggers, writers, and story technicians! Are you a gifted writer with a flair for putting a story together that people find interesting? Do you like to showcase your talent and expertise on all things internet? If so, we want to hear from you.
What We Are Looking For
We are looking for engaging writers that are interested in contributing articles / guest posts on the following:
Web Hosting
WordPress
Web Design
Search Marketing / SEO
Social Media
Technology
Blogging
Infographics
This list is by no means exhaustive. We cater to the web hosting crowd, but strive to offer our readers useful information on topics that will help them build their online business.
Admittedly, everyone appreciates a great tutorial, "how-to", or guide. Our readership wants information they can put to use. A concise, well-written post is what it takes to get our attention. If your article doesn't quite fit into the categories above (but you think our readers would like it) – give it a shot and get in touch. We're open to suggestions.
Quick Tips on Getting Your Article Published
This will really help your chances of having your article go live:
Give your post a boost by linking to already published WebHostMap.com articles.
Send your article in html markup. This makes our life easier. Don't trip, you can use .doc files, too.
Keep your image sizes at 600px, 550px, or 500px (width).
Make sure your article is 600 words minimum.
Have an image uploaded to Gravatar.
Write an article that rocks!
What NOT To Do
Publish your post on other sites. If you want us to publish your article,

don't publish it elsewhere

.
Use an article that has been published elsewhere. Content should be 100% unique.
Write a post that is shameless self-promotion.
The Perks
If your article is published on WebHostMap.com you may have (1) "dofollow" link within your author bio. You will get one link to your website's home page and one link to your Twitter or Google+ profile. Your content will be shared across our social media accounts and may be syndicated through our partner sites as well.
Ready to Get To It?
If you are ready to go, please use this form to get in touch. Please keep in mind that all content is edited to assure quality. We will notify you of any changes prior to publishing your post.