11 Free WordPress Themes For Bloggers (And They Don't Suck)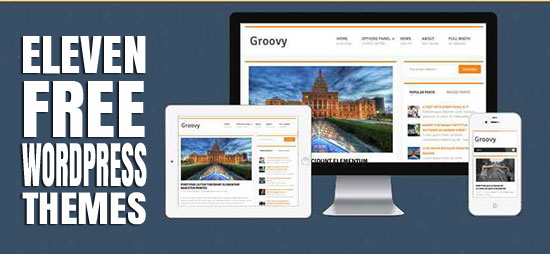 WordPress is a ubiquitous CMS and blogging platform, used by bloggers, businesses, and people all over the world. If you are like me, you probably change themes like most people change shoes.. or maybe you just like creating new websites. Whatever your poison, it's safe to say you can never have too much free stuff. To whet your appetite for freebies, here's eleven incredible free WordPress themes (that don't suck).
1) Accent Box
2) Bloggie
3) Diary
4) Great
5) GreenChili
6) Groovy
7) JustBlue
8) Pinboard
9) Playbook
10) Portal
11) Ribbon
Which one is your favorite?