Blog All About It: 5 Reasons Your Business Should Be Blogging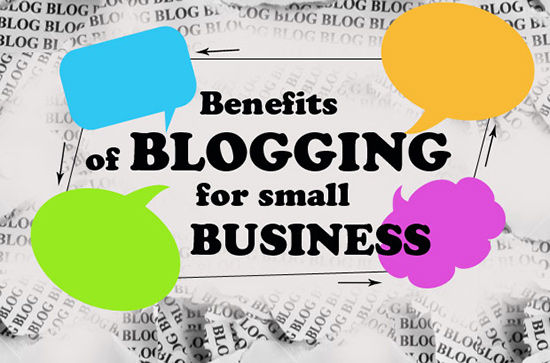 This post Sponsored by Maxwell Systems Software

Okay, okay, you own a yoga studio, or a cupcake shop, or you sell crafts out of your home. You know a thing or two about how to be successful in your niche. So why should you blog? Especially if you aren't a digitally focused business, blogging might not be on your priority list. But, just like having a website is all but completely necessary, an online blog presence can bring your business to new levels. Here's why:
1.) People Expect It.
To start, what is blogging? In laymen's terms, according to Wikipedia, it's a set of individual posts, listed in chronological order starting with the most recent. For businesses it can serve to either add depth to your business or keep people up-to-date on news.
But the bottom line is that people expect regular content online. If your site stays exactly the same day-in and day-out, then what's the point in having visitors return? So even if it's simply a rundown of your daily cupcake flavors, or a list of the day's yoga schedule, at least it's fresh content. After all, staying fresh is the name of the game when it comes to online engagement.
2.) Blogging Gives Your Business an Identity.
Most people tire of sales-speak and stuffy, business language. But sometimes that's the only thing that works (as in fine print or "about us" pages). But, if you want people to hang out with you in the online sphere, you need a personality, a voice. And the best way to do it is to blog.
So, let's go back to the cupcake shop example. You could update your blog a few times a week with topics that interest you. That might be a rundown of tips in the kitchen, or it might just be a household craft idea. It could even be a rundown of that family weekend trip you took. Anything that might be interesting to your friends would probably also be interesting to your customers. Give people a reason to like you, and they'll seek you out the next time they need cupcakes. Notice how we didn't even talk about how "good" your cupcakes are?
3.) It Gives Your More Content to Share.
Beyond brand voice, regular blogging can also establish a simple rise in volume of content, which gives people reasons to talk about you. You can't post on Facebook everyday with a link to your company website if it keeps going straight to the home page. But, if you have a great new blog article about travel tips, or your favorite new music album, then it's something you can post about.
An added bonus is that people will spend more time on your site. If they linger to read about your favorite fashion trends, then the link to your "Buy My Crafts" section has more time to catch their eye. More time on-site means more engagement, and more engagement probably means more customers.
4.) Google Loves Blogs.
There's no silver bullet to getting more customers, but thankfully there are some tried-and-true techniques for getting more traffic. If your website uses keywords that potential customers search for on Google, then they're more likely to land on your page. And, having blog articles just means more space for those keywords. It's as simple as that.
5.) It's Easy.
This is the best reason to start a blog. However long it took you to read this rundown— that's how long it would take you to sign up for WordPress or Blogger. From there, you can choose a theme and layout and start writing immediately. If you have the abilities to update the website you made, then you're more than capable of using the standard blog tool. So, now that you have no more excuses, go on and start blogging. It's fun, too.