Finding the Right Web Hosting Service for Your Business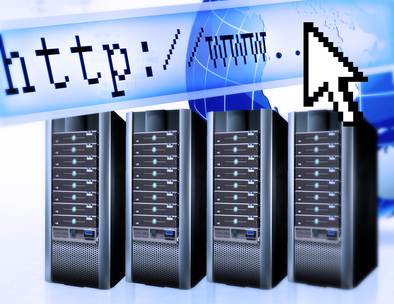 At the end of December 2012, it was estimated that there were more than 630 million websites up and running, reports Royal Pingdom. Of these, there are thousands of hosting companies to choose from. Pick the wrong one for your business and you risk losing revenue, reducing your SEO ranking and becoming vulnerable to cyber-attacks. Use these tips to find the best website hosting solution for your business and reduce those risks.
Price Has Little to Do With Web Hosting Selection
Web hosting pricing can range from free to several hundred dollars each month. To some degree, the phrase "you get what you pay for" does apply. For instance, free or $1.99 web hosting will get you annoying pop up ads showing up on your site, limited bandwidth, and no guaranteed uptime. The web host may even be outsourcing all of their customers to other sites, often outside of the U.S.
It's not necessarily true that a much higher price gets you much better service. A $10 per month hosting service may well provide great service that matches a $50 per month service. You must do a comparison of features to know what value you are getting from the service. Researching hosting companies will give you a good idea of what you're going to be getting for your money. You may find the more expensive services have features that you may not even use. For instance, shopping carts and payment processors are not much value to you if you are running a blog.
Speed Is Critical
With so many websites to choose from, people don't want to wait for a slow site to to load. They'll simply leave for another site if it takes too long. Speed is one of the most important factors to look at when choosing web hosting, says Business 2 Community. Look for reviews and stats on a web hosting service's load times and uptime.
Faster page loads keep visitors on your site and encourages them to stay to read your content or browse your products for purchase. Mashable says that for every two seconds that it takes your site to load, eight percent of your visitors will bail out and go to another site.
Uptime is important because it could affect your page ranking with the search engines. A small amount of downtime may be acceptable, but if the server is down when the search engine is crawling your site, your page ranking will be downgraded.
Two other ways to improve your performance:
Have a dedicated IP address – This is an additional service from your web hosting company.
Use a service with local servers – If you serve a market predominantly in the Northeast U.S., using a web hosting service that maintains its servers in the Northeast will give you a boost in speed.
Web Hosting Server Options
There are a multitude of hosting options that include shared hosting, dedicated hosting, or a virtual private server. Before becoming overwhelmed with the decision you have to make, you can look into various resource hubs such as Top10CloudStorage.com, which has some of the best cloud storage questions and answers in their FAQ page. Knowing the different ways a hosting service manages websites can help shed some light onto how you should manage yours, as the Huffington Post explains:
Shared hosting – Your website is on the same platform as many other websites, and performance could be affected by what other websites do. This is usually the least expensive option.
VPS hosting – You are still running along side other sites, but you get a dedicated space carved out just for you. This can increase performance slightly, but is more important if you have data security concerns.
Dedicated hosting – This is the most expensive option, but it gives you your own platform on which to run. You won't be impacted by other sites. This is often the fastest option available to you.